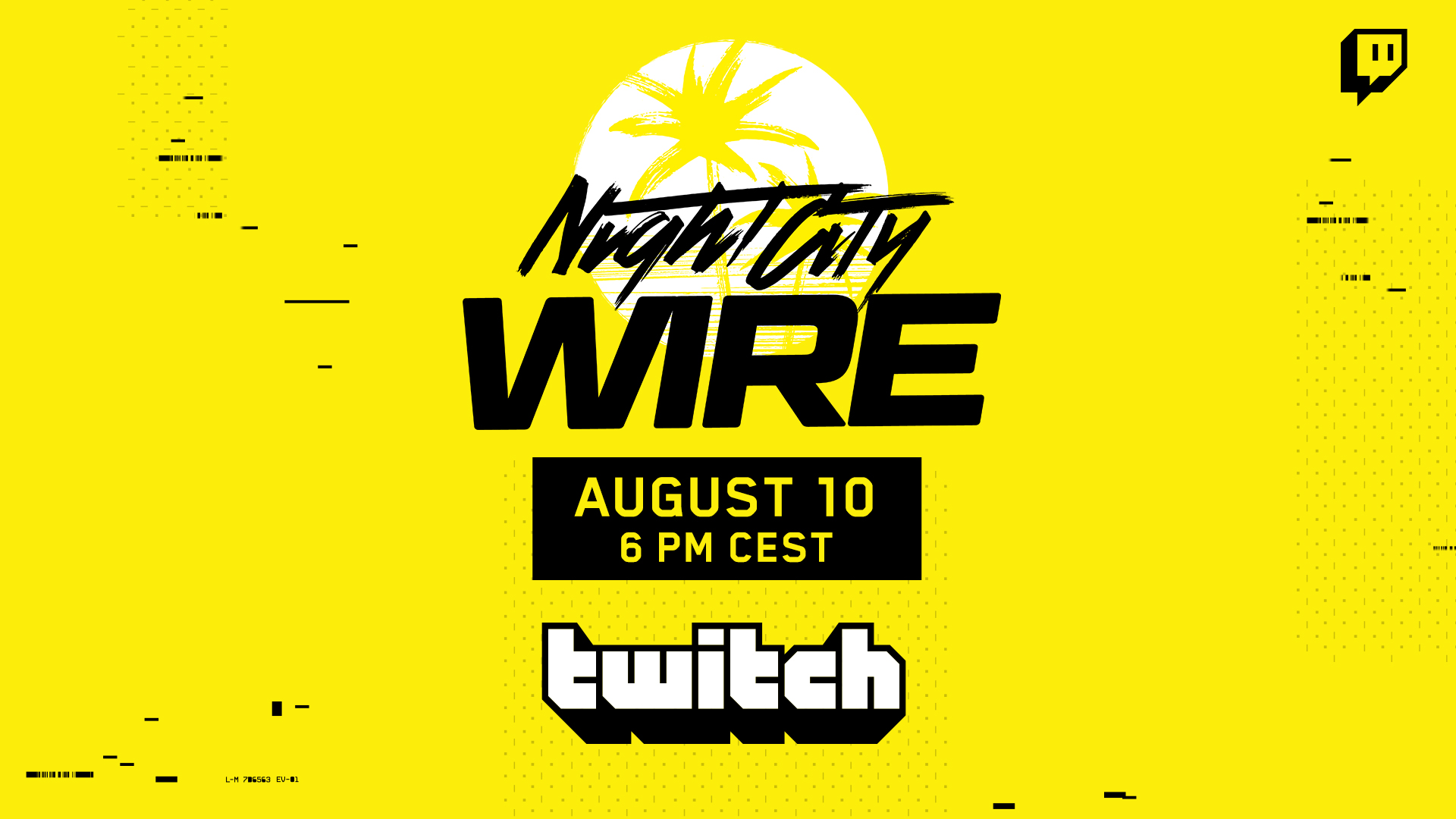 Back in June, Cyberpunk 2077 had its first Night City Wire stream, which allowed us to see cool aspects of the upcoming open-world RPG, such as brain dances and a few of the intriguing characters you'll meet. However, CD Projekt Red isn't done getting us hyped for Cyberpunk 2077. Today, it announced a new Night City Wire stream would take place on August 10 at 6 PM CEST. 
In the announcement on Twitter, CD Projekt teased the following: "This time we'll share details about lifepaths, show you the types of weapons you will be using in the game, and discuss Refused's transformation into SAMURAI!"
Sign us up! As you may remember, you can choose a different lifepath of either the Street Kid, Nomad, or Corpo to begin your journey. Each has its own unique prologue and what you select will shape some of your dialogue interactions throughout the game. Also one word: Samurai! Be sure to tune in on Twitch.
Want more Cyberpunk in the meantime? Check out our five biggest takeaways from our hands-on time, which details some of this stuff. We also chatted with the team about how they're bringing their signature shades of gray to Cyberpunk 2077.